Part 3...
Sweet, let's solder it up... And I immediately set my soldering iron down into the plastic wire strippers - destroying the tip. I fiddled with it for about an hour trying to get it to work, until I just tossed it and crimped the wires instead.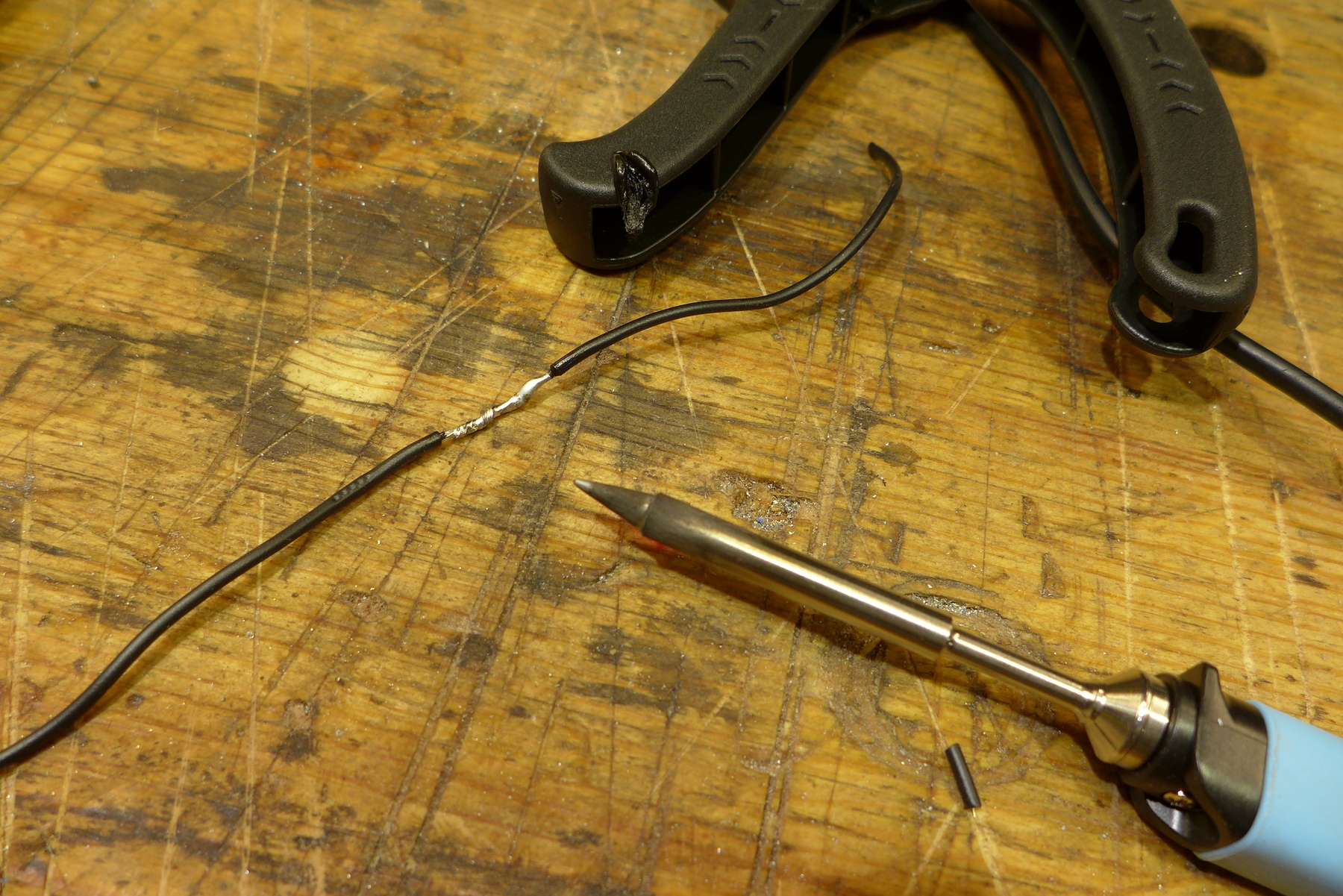 So for anyone who says speakers installs on these 3rd gens takes an hour, I don't believe you.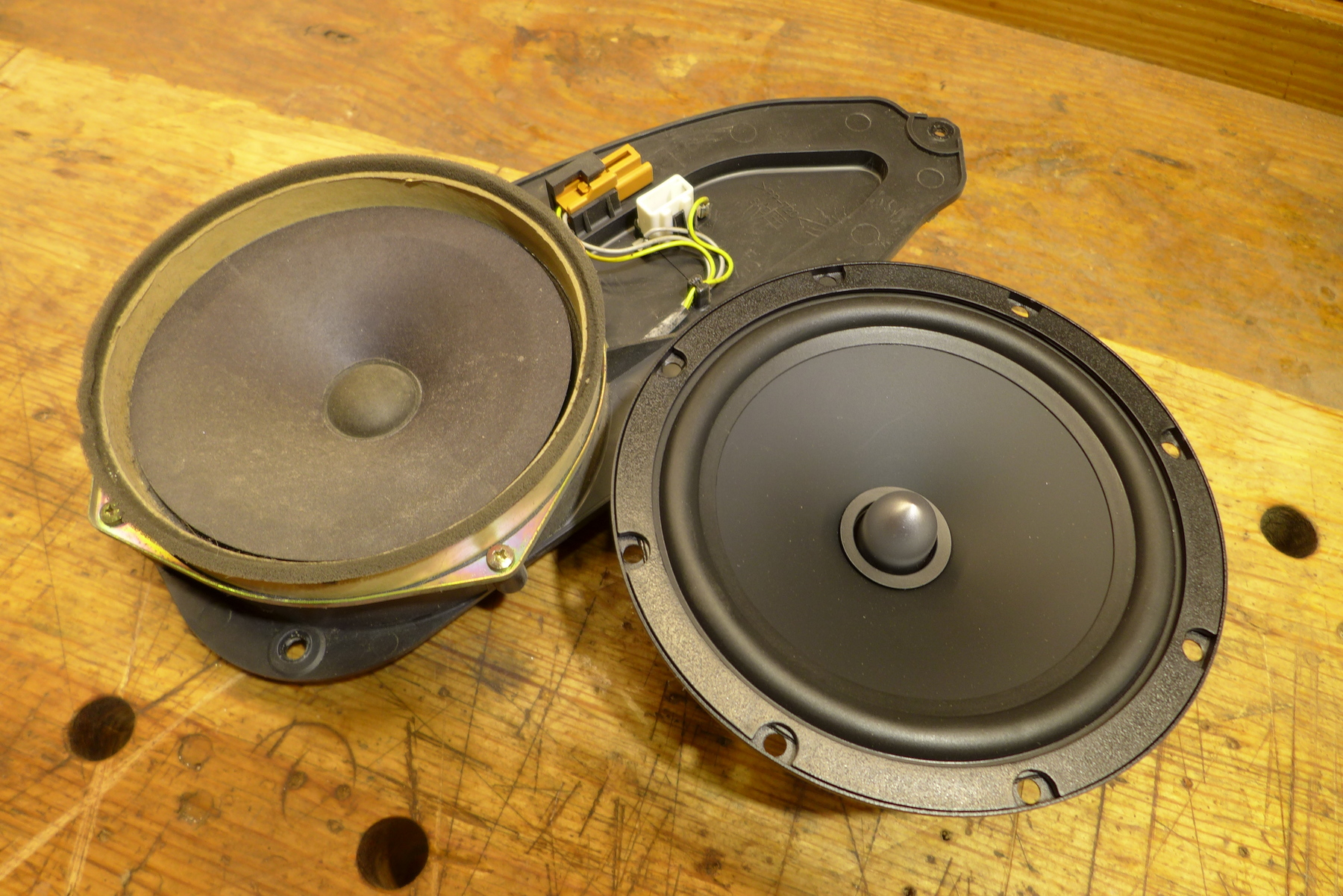 And the reasons I don't believe you is that these didn't fit at all, but I appreciated this guy's instructions with grinding them down, and got my dremel out to do the same.
https://www.youtube.com/watch?v=djYJeMu3InU
It was not fun.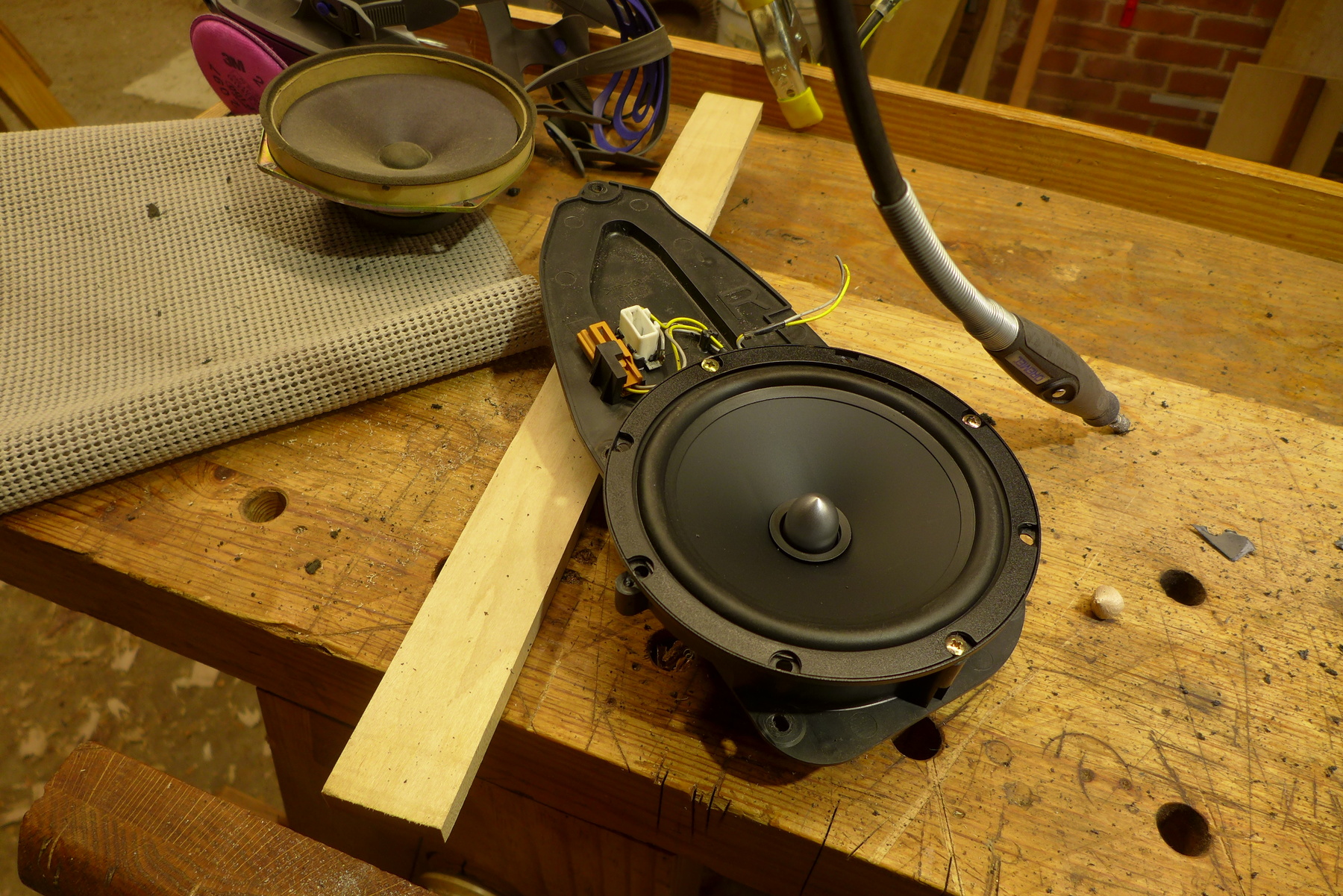 There's also been some debate about installing the tweeters. A lot of guys just glue or tape them in which I'm sure works fine.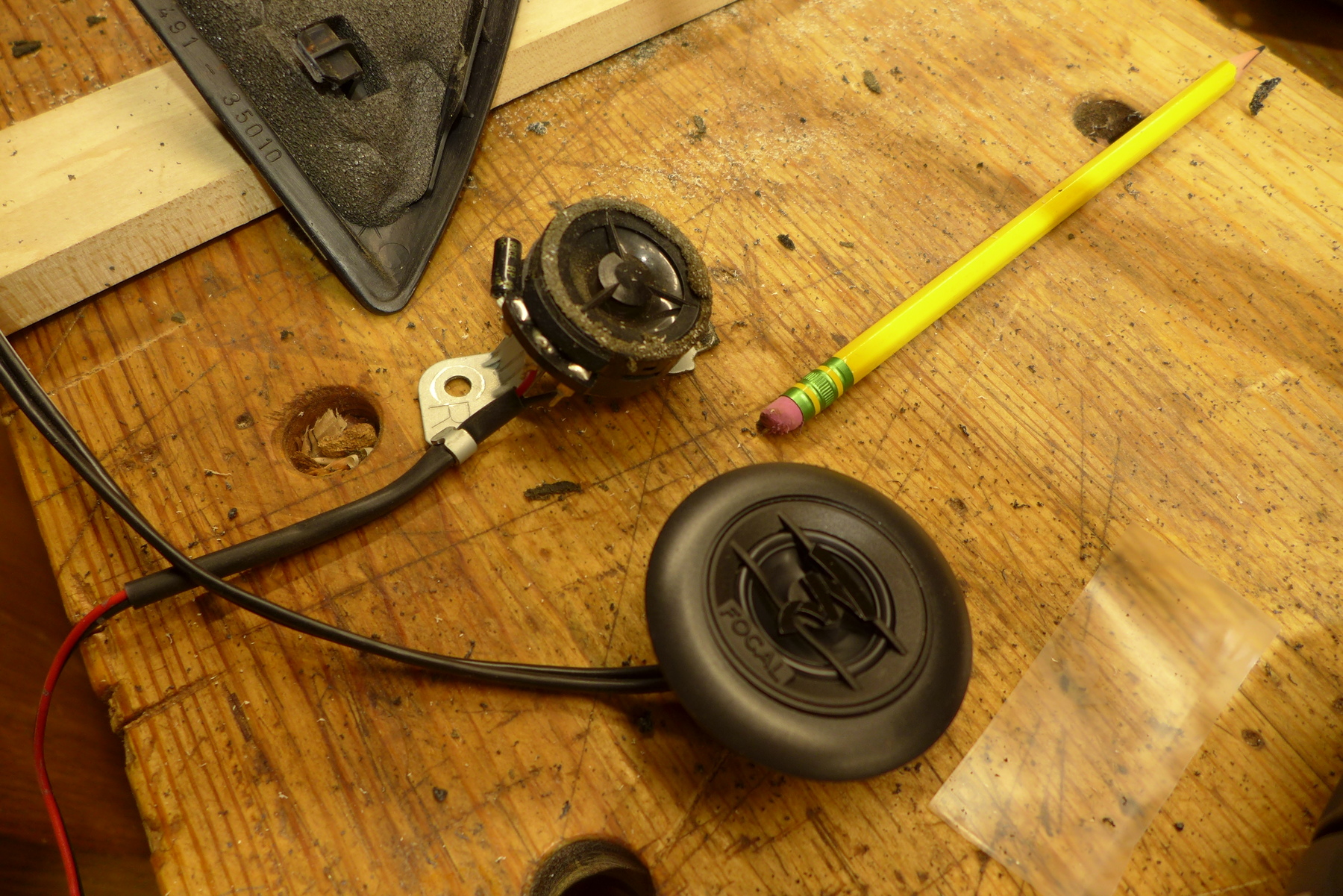 But mine had this little screw from the factory.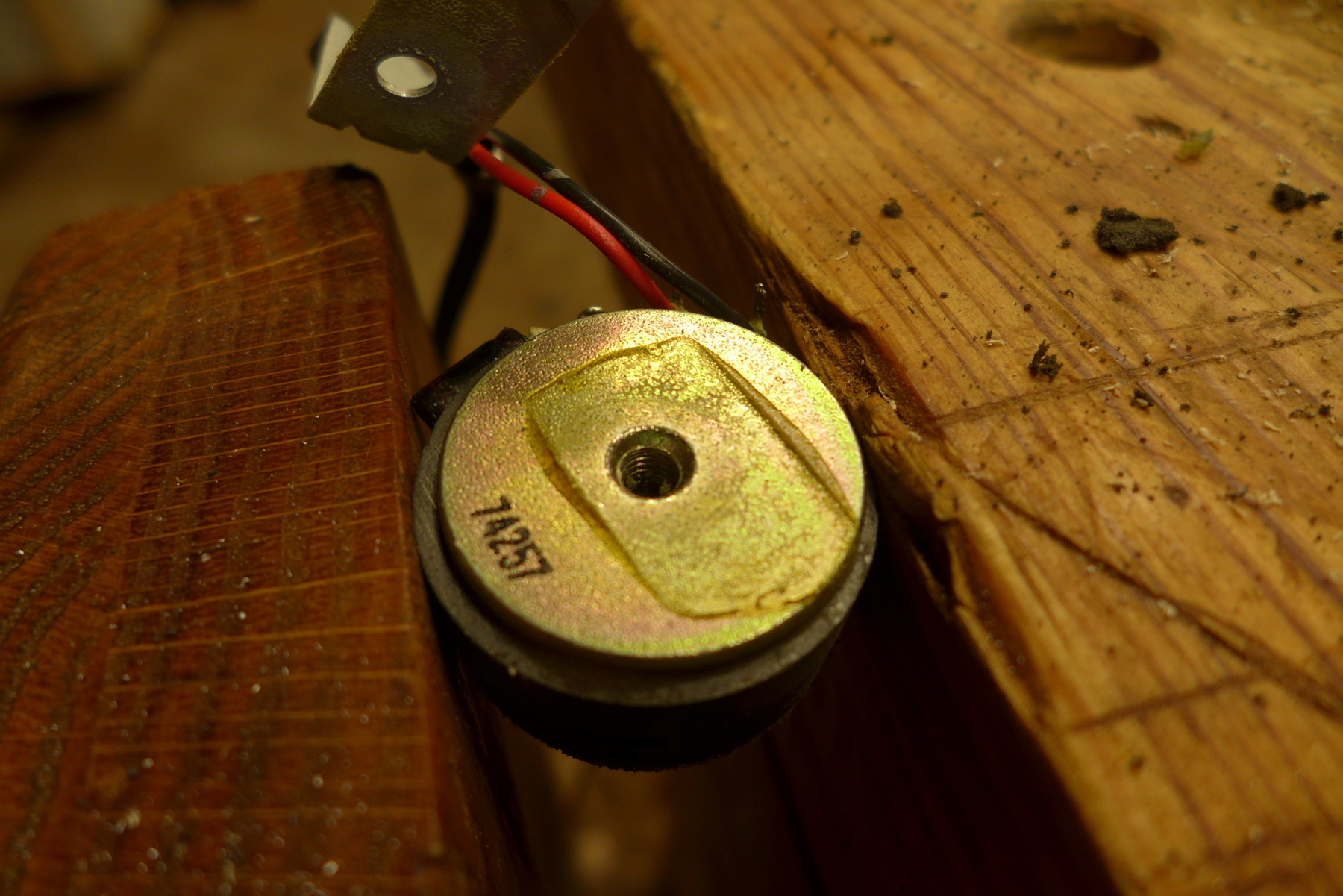 And luckily, the focal's that I bought, once I ripped off the housing (guess these aren't going back) - had a similar hole. Just needed to dig through one of the many boxes of random bolts that I have to find something that would work and cut it to length.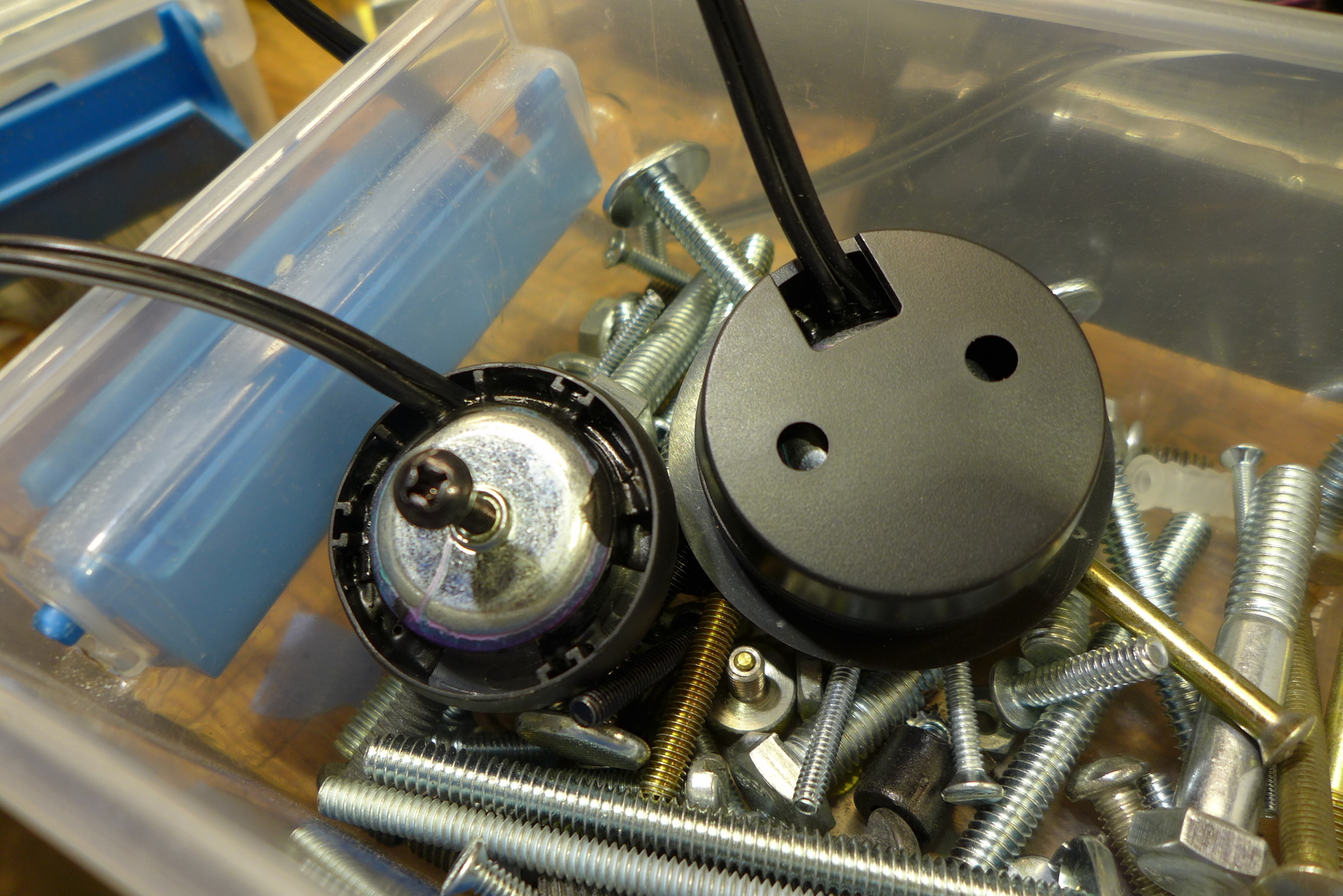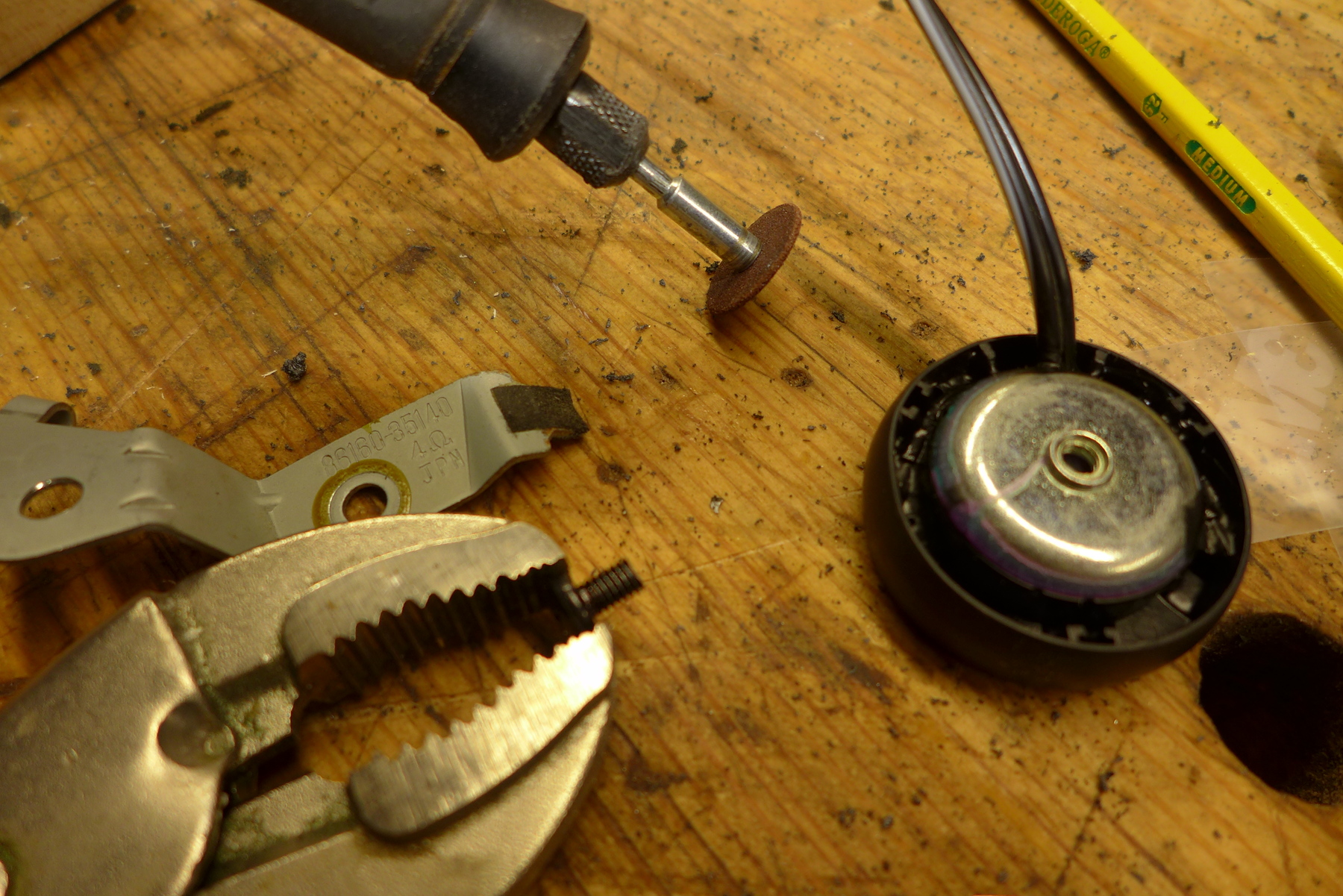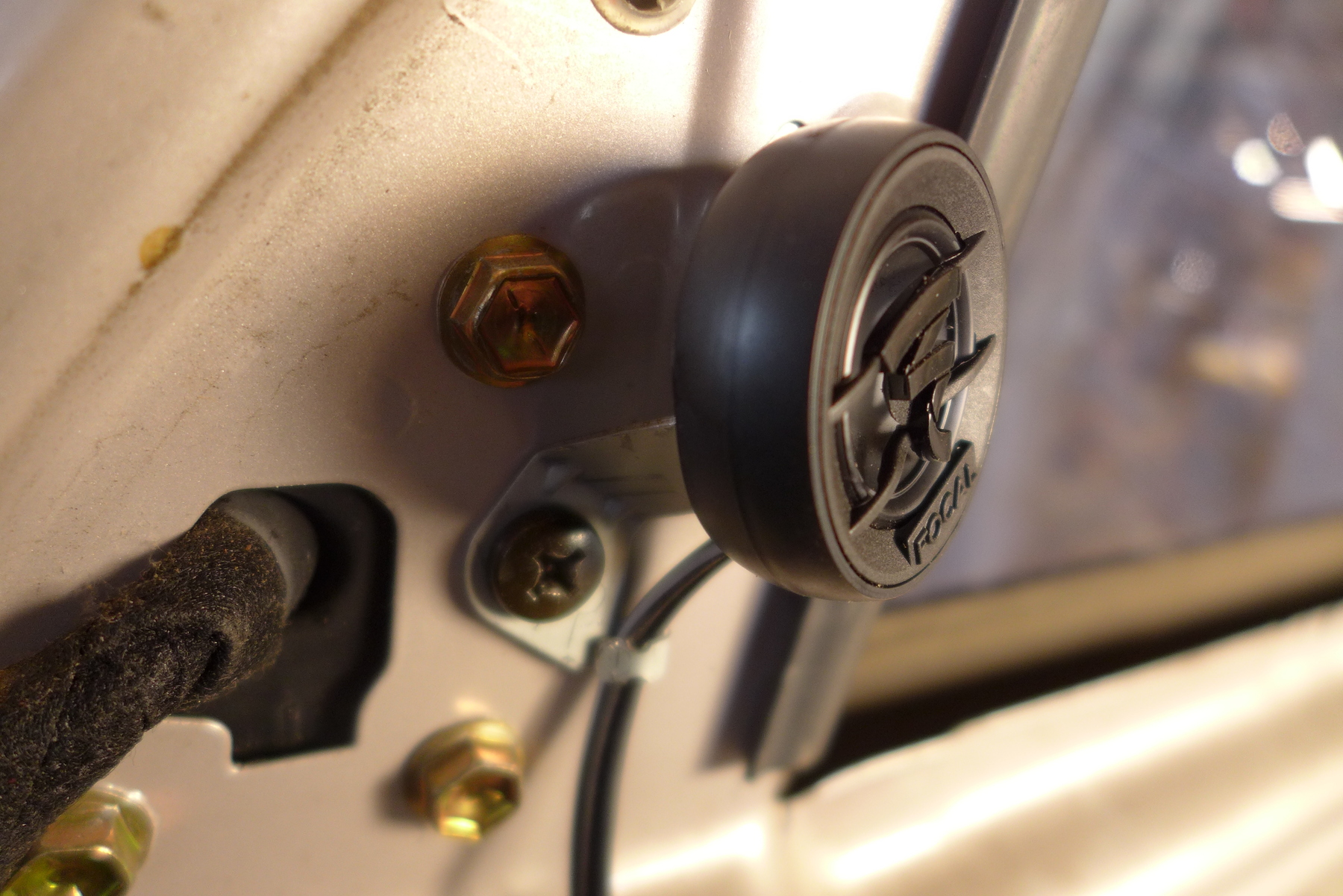 All rigged up and ready to go.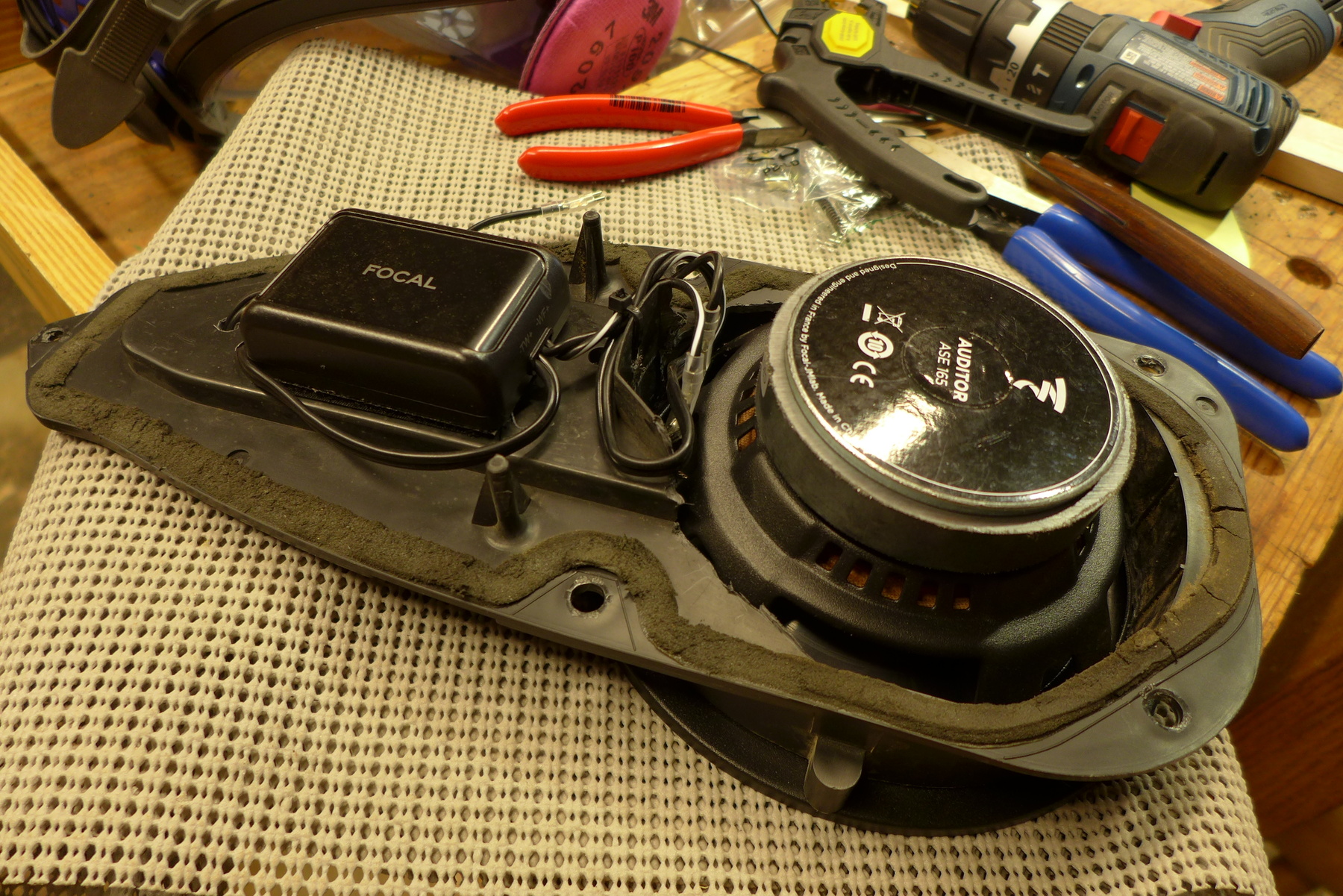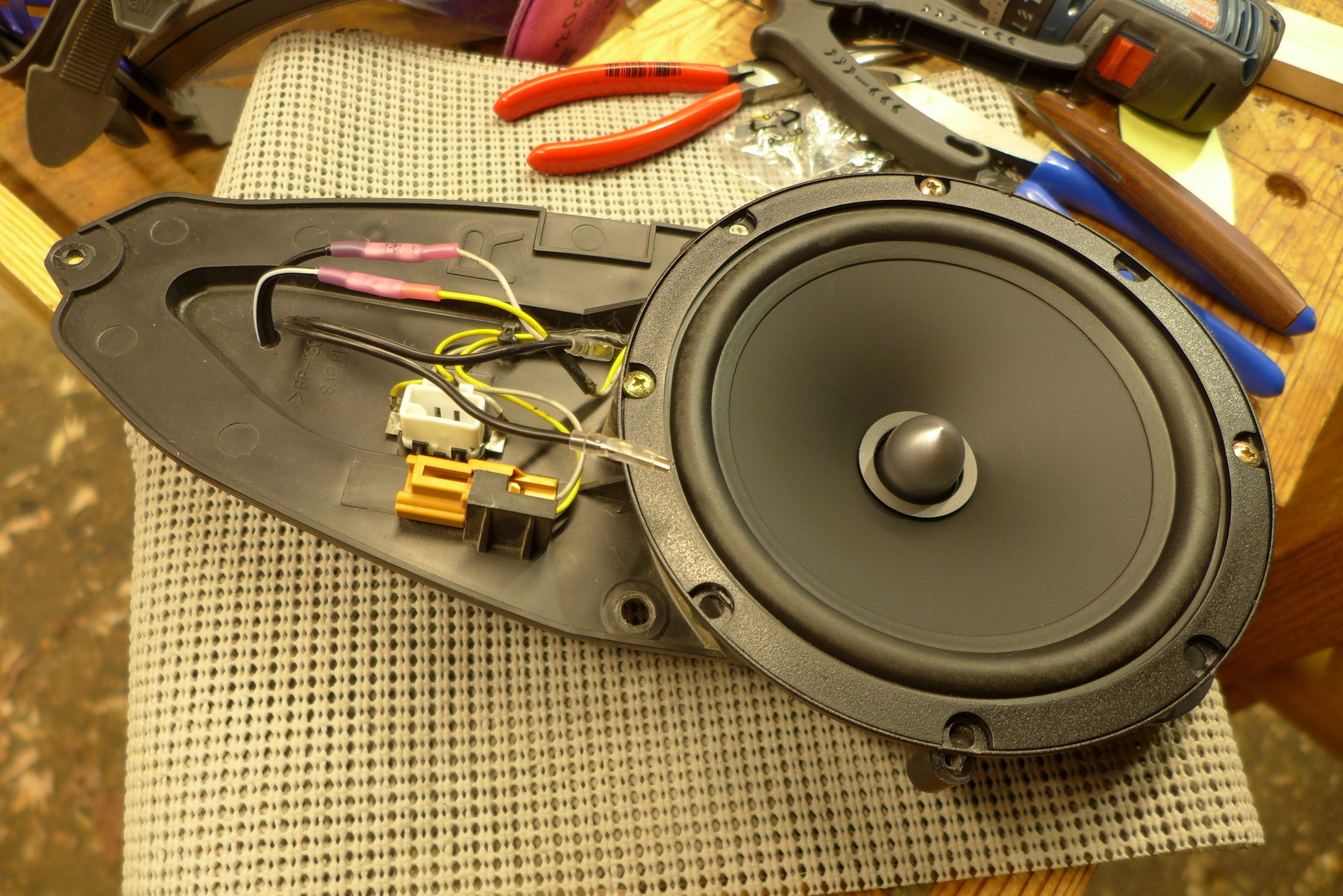 These were about a hair from hitting the window - but thankfully cleared.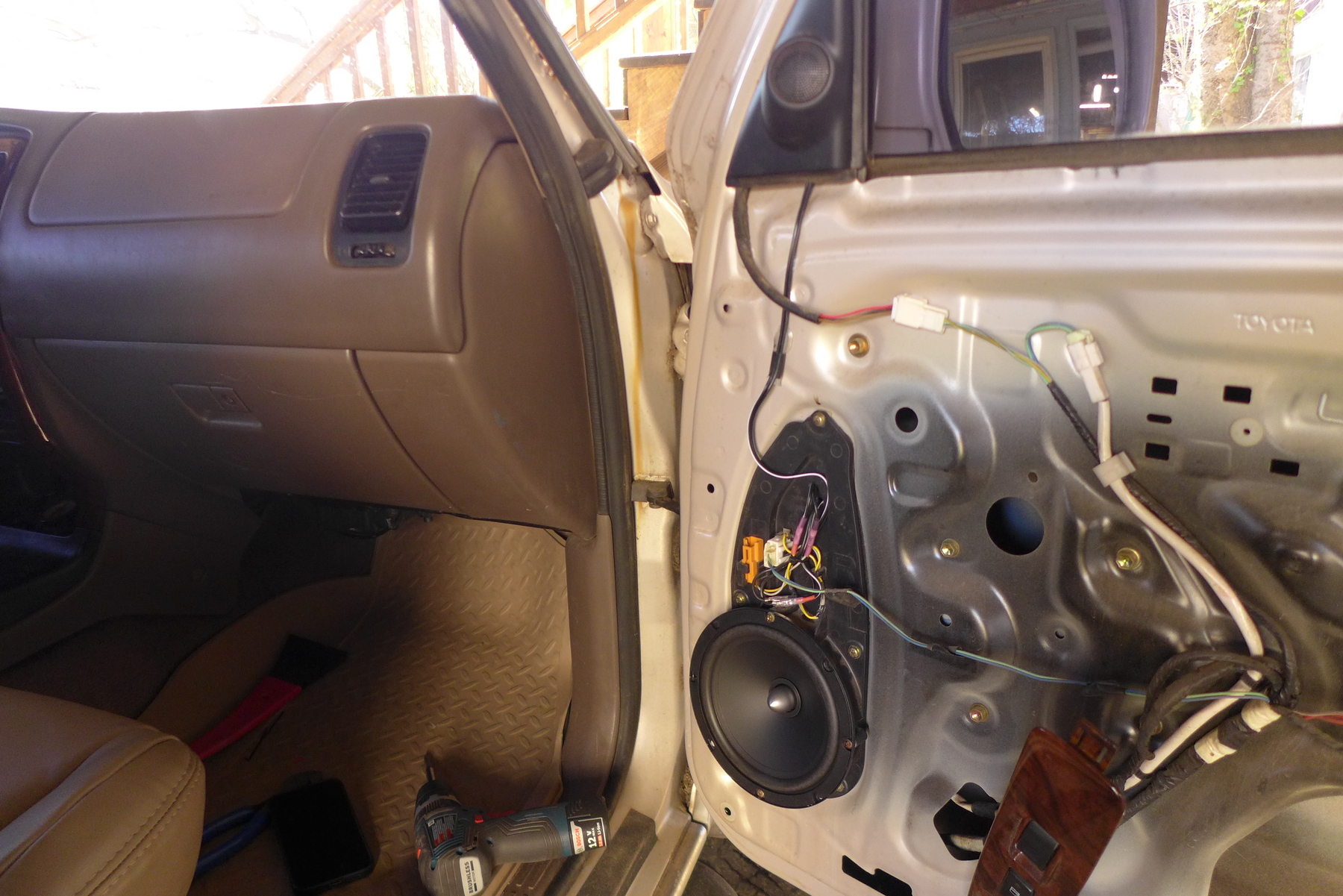 Then, when I hooked up the stereo, everything worked as it should. It was about this time that I realized I didn't really like the stereo being hotwired. The toggle worked to turn it on and off, but I didn't like the idea of perhaps forgetting to switch the toggle and maybe drain the battery. I ordered a little 12v relay that I was going to trip with the 12v acc wire or the amp turn on wire, but after thinking about it for a bit - 12v at 10 amp is plenty for this board and I decided to pull the 24v converter from the battery and just run this board off the factory wiring.
So yeah, kind of got carried away with the miata guy's instructions emphasizing the step up converter (which made sense since he was running 200 watts. But the 430 pulls 120 watts max - so I just ran a little 10amp inline fuse to the 12v acc wire, and of course the stereo turned on and off with the car, so I wouldn't have to worry about draining the battery or futzing with a relay.
So I've lived with this install for about a week now and I've got to say I like it.
The new focal's aren't really impressive in the low end, and I initially thought they were harsh. But I used the "small speaker" eq in the phone, and that made a big difference. They are definitely much clearer - and I think after twenty years of using the stock speakers, I'm just getting used to what detail sounds like
If you want to get slick, you can program the board itself too - it has dsp that you can use to adjust basically everything. I might still do that - but for the meantime - the eq on the phone is ok. I also want the speakers to break in a bit. I know people either do or don't believe in that. I've found it to be true personally - so I'll let these settle in for a month and maybe tune them then with the programming board later.
Basically most of the work in this install is in fabricating the face plate/mount.
Detouring to run the board at 24v cost some time and effort, but in the end wasn't necessary and honestly, I had never even installed a car stereo so I had to catch up on some specifics, but everything else is pretty straightforward.
So just wanted to post this in case it might inspire you to experiment with your own method. The main downside here is there's no analog out for a sub if you wanted - you'd have to steal the channels from the rear speakers (probably worth it, honestly).
That said, you could go really far with a pair of the 4100 boards instead if you have some serious car audio needs. Those boards can be daisy chained, so you could have 8 channels to play with, with full dsp. So for example, two channels for tweeters, two for fronts, two for rears and bridge the last two to power a sub with 200 watts, 800 watts total - for less than $200 - which is bonkers.
If I was more into car audio, I might just give it a shot - but I'm content for the time being with just having nice, reliable bluetooth and admittedly much nicer speakers than stock - along with controls that are dead simple, and have some weight to them.
I would say I probably wouldn't get passive crossovers again. Those tweeters would be perfect if I could knock them down about 3db. I was even about to wrap an old tshirt around them until the phone eq came to the rescue. But it's weird, those 4100 boards are about the same price as an active crossover, and obviously they're an entire amp/receiver/dsp/4 channel board - so yeah, the times are changing...
As it stands, with the 430 board I used, besides the couple of hundred bucks for the speakers and of course, some electrical tools I needed and parts I ended up not using so won't include them, the build of materials is ludicrously cheap:
- $65 for the board
- $5 for the harness
- $20 for the bronze knobs
- $10 for cables, etc.
- $5 for plate mount
- $3 for inline fuse
- $3 for red led
- $?? for making the old amp and stereo watch as they were cannibalized for parts
Anyway, have always found this forum to be a great resource for these wonderful vehicles - and thought this might spur some creativity in your builds.