Quote:
Originally Posted by
fkheath
It is my understanding that the electrical wire to the seat belt is for the "fasten seat belt" warning, and has nothing to do with the air bags. When you fasten your seat belt, it closes a switch in the latch, which turns off the seat belt warning.

It also has nothing to do with the seat belt locking. The seat belt locking is purely momentum -- a rapid deceleration locks the belt. You can test this for yourself; pull the seat belt out as fast as you can, and it will lock. There are no explosives in the seat belt.

Thus, you can replace the seat belt without disconnecting the battery.
The seat belt nagging sensor is on the buckle side, by the center console. The wire connector on the B pillar is for the SRS pre-tensioner system, which is a small explosive that tightens up the seat belt during air bag deployment. They are expensive and can't be shipped by air.
In the wiring diagram, the nag sensor is the "buckle switch" with blu/grn wires, the pre-tensioner is the "base of left B pillar" yel/yel/blk wires, same as the other yel/yel/blk airbag trigger wires.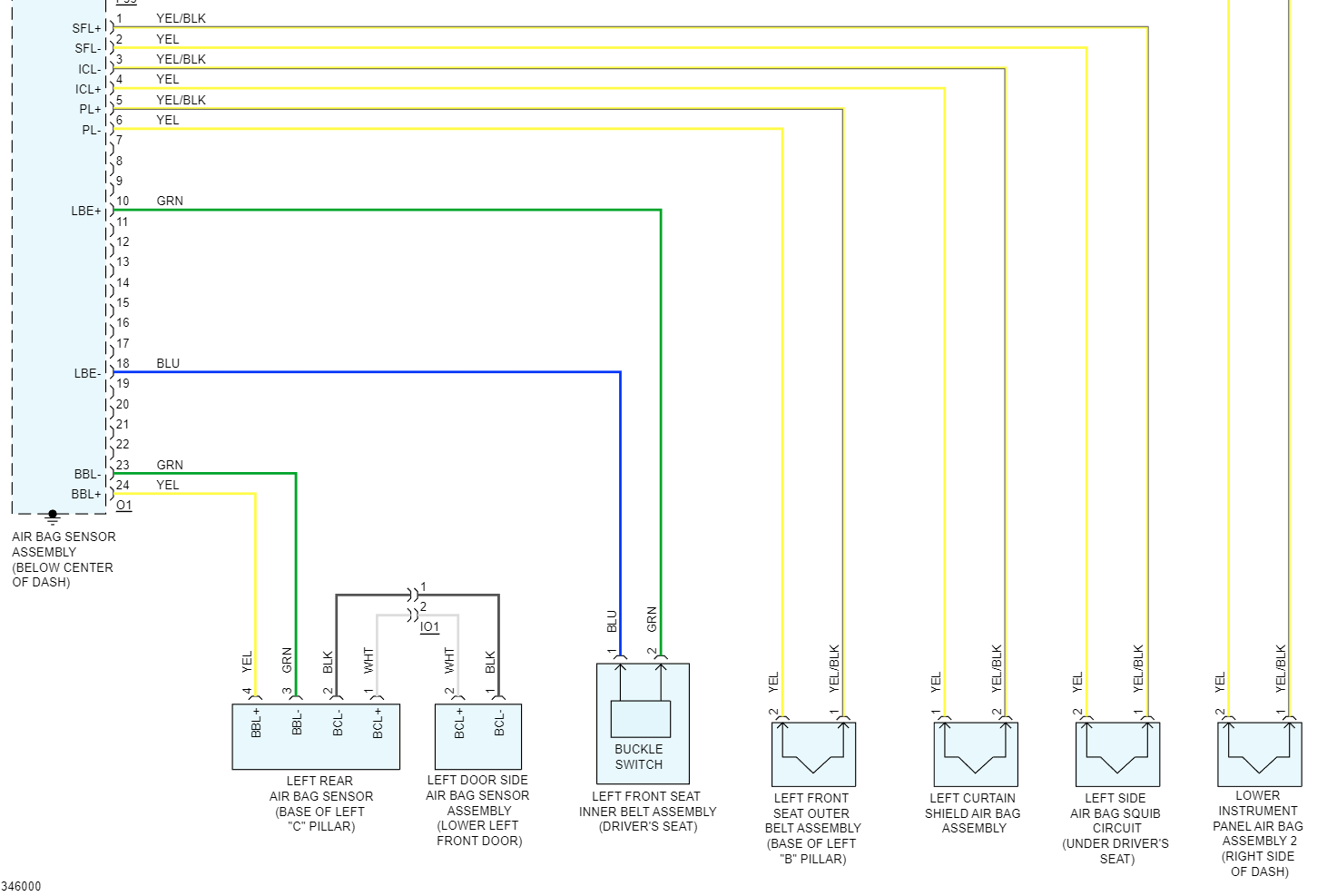 As to OP's question, I have replaced a couple and I have honestly never even bothered to disconnect the battery, though you probably should.