I have 4 2015 Limited wheels for sale. They just came off after about 50,000 miles. This is for the wheels and lugnuts only, NO TPMS and NO TIRES. Minor wear but no significant damage.
Make me an offer!
They're located in the foothills east of Sacramento and local sale only.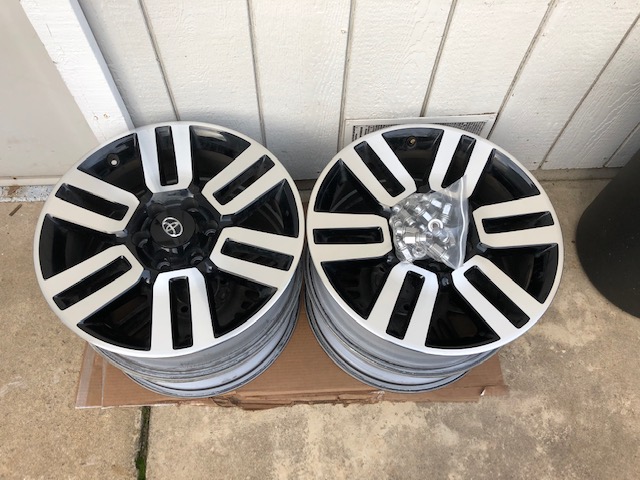 Better pictures available on-request.
__________________
2015 Nautical Blue Limited 4x4
|
Build
| Husky cargo mat | Interior LEDs | OPOR Sliders | Onboard air | 20" LED lightbar | Camelback Metal Gear roof rack | FN Wheels f(x) Pro wheels | ...