Bilstein 5100's 0-2.5" lift & Improve your ride!!
Let's face it, We buy our 4Runners and hope that it will handle like a dream, Sadly, it doesn't.. It nose dives while braking, feels like it wants to roll over in mid turn, it bounces all over the road. Adding Bilsteins is an affordable option compared to "lift kits" it levels out your 4Runner giving you a better look without the aid of 2" spacer kits. Bilstein shocks dramatically improve the look of the 4runner and gives you back what you deserved! ~A BETTER RIDE!! Feel at ease that your truck doesn't nose dive while braking, feel confident taking that turn faster and safer. You can also add a bigger tire size for that lifted look. You don't have to spend LOTS of money to achieve this look.
Front Bilsteins #24-239370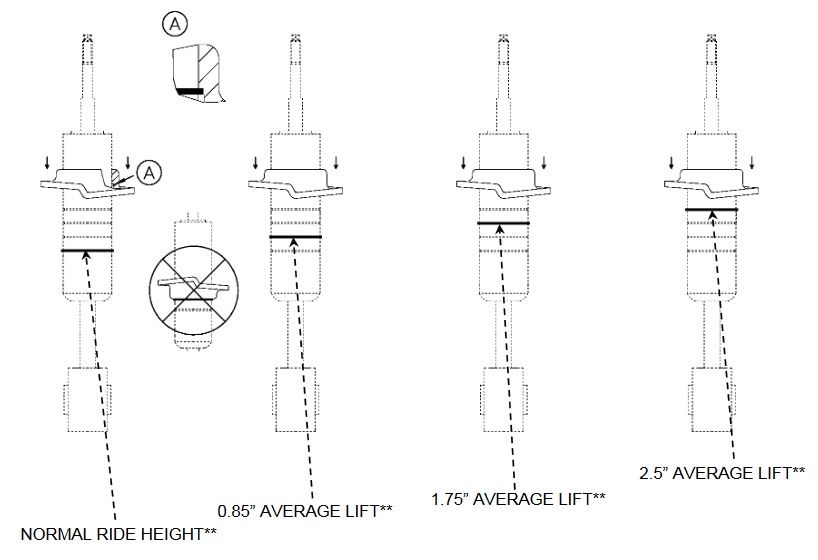 Rear Bilstein 5100's #33-187174
Crafted specifically for lifted trucks, SUVs and Jeeps, your Bilstein 5100 Series Shocks & Struts deliver superior control, handling and comfort. Their super damping ability makes Bilstein adjustable shocks ideal for heavy hauling and off-roading in comfort.
Bilstein 5100 leveling shocks & struts boast a mono-tube design that instantaneously adjusts to the road surface for a smooth and quiet ride. The large-diameter shock body delivers fade-free performance, while the multi-layer zinc finish ensures your shocks last for the long haul.
Your Bilstein 5100's are engineered for an array of specific vehicle and lift combinations so you're sure to get dialed-in precision. Easy bolt-on installation and a Lifetime Limited Warranty make your Bilstein 5100 Series Shocks & Struts a must-have mod.
ADD Qty: 2 of each to the shopping cart:
Front Bilstein 5100's #24-239370
Rear 5100's #33-187174
PromoCode: T4R5100
$380.00/SHIPPED!!
Fits:
2003-2009 Toyota 4Runner
2007-2009 Toyota FJ Cruiser
------------------------------------------------------------------------------------------------------------------------------------
Add a DayStar Spacer to the rear and ADD 1.5" for only $39.95!!
.