Hello! I am looking for this exact piece here: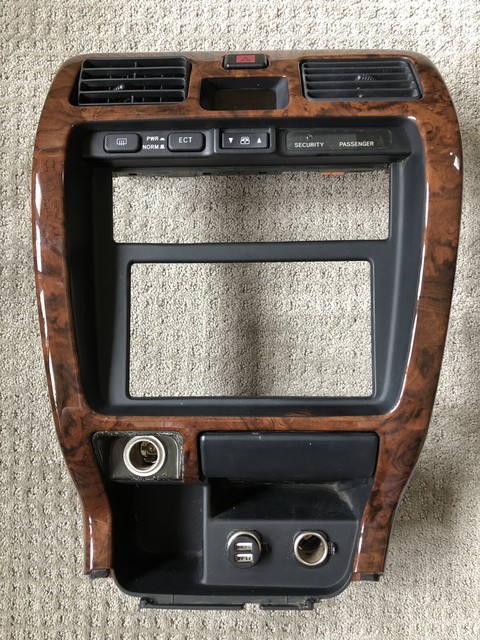 Mine has the top two clips broken and unfortunately this means pressing the hazard lights will cause the button to sink in, only to be recovered by removing the bezel.
I could silicone/glue the hazard switch in, but I'd rather not if at all possible.
I don't need the switches or vents but would take them as a package deal as well, either way.
Thanks!